The front porch is one of the first impressions people have when visiting your home... Now that September has arrived, it is time to start decorating. We have a courtyard just waiting for some pampering and with the help of these fall ideas, I can't wait to begin. There is something about corn stalks, pumpkins, rustic decor and fall colors that gets my creative juices going. I would love to incorporate all ten ideas!
1. The colorful flowers in the rustic pots us a great way to add some life to the front porch.
Flowers and Pots
Door Decor
3. Corn stalks and fall go hand-in-hand. I couldn't imagine decorating without them.
Corn Stalks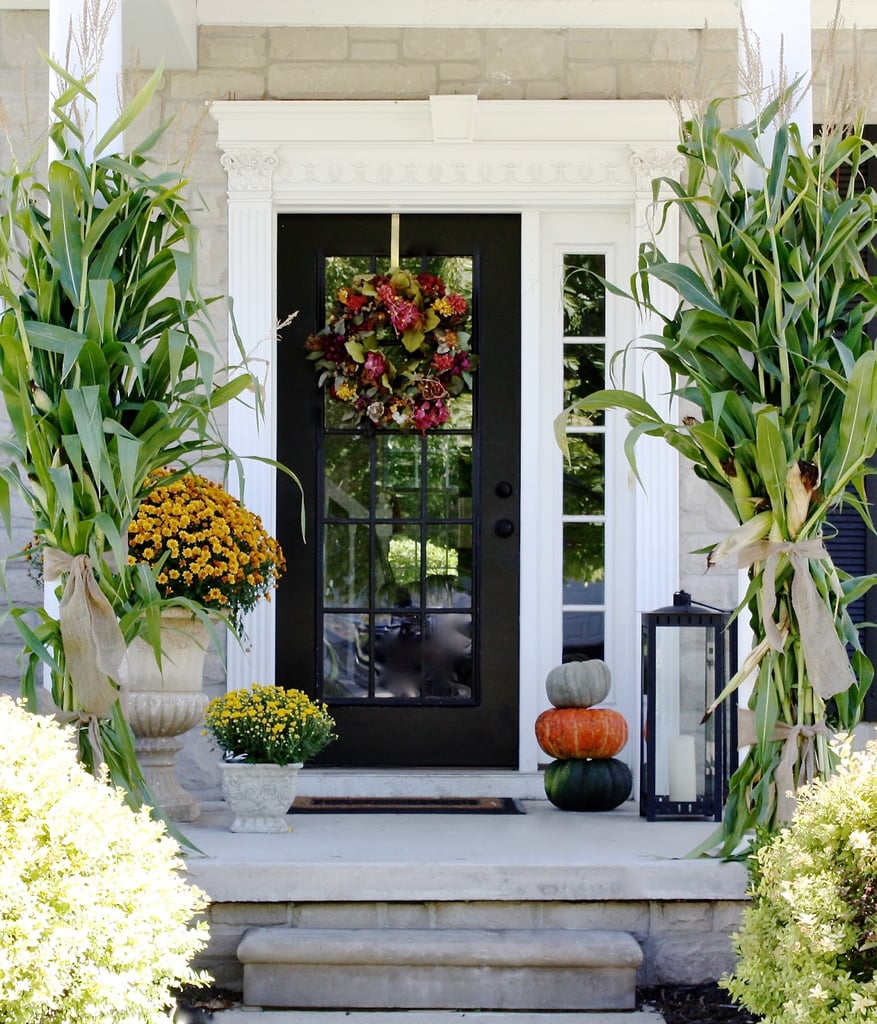 4. If you have visited our house, you know we have milk can bar stools that have been passed down from Anthony's parents. Now it is time to invest in some of my own and add them to the front porch.
Milk Can
5. I LOVE the large wreath... Enough said!
Large Wreath
6. Again, something about old and rustic works perfect for fall. In addition, the colorful berries give the perfect touch.
Watering Can
7. Currently, I am obsessed with white and greys. Therefore, why not add to with pumpkins in the fall colors.
White Pumpkins
8. The combination of corn, pumpkins, gourds and greenery give great texture to decorating.
Corn, Gourds and Pumpkins
9. I have been looking for way to decorate a wood wagon we have in the courtyard... this is the perfect touch.
Old Wagon
10. How fun it this!
House Number
Happy Fall Ya'll and happy decorating!